Shopping Basket
Your Basket is Empty
There was an error with PayPal
Click here to try again
Thank you for your business!
You should receive an order confirmation from Paypal shortly.
Exit Shopping Basket
| | |
| --- | --- |
| Posted on 11 February, 2020 at 17:40 | |
On this Valentine's Day, I think it is appropriate to share my love of books and, in particular, to share my admiration for the novel Secret Lives of Mothers & Daughters by the talented Anita Kushwaha. Anita is a brilliant author whose prose is lyrical and moving. I was fortunate that our paths crossed years ago and it is an honour to host Anita on my blog today. She was gracious and generous and I thank her for her time and support. Happy Valentine's Day everyone! Enjoy!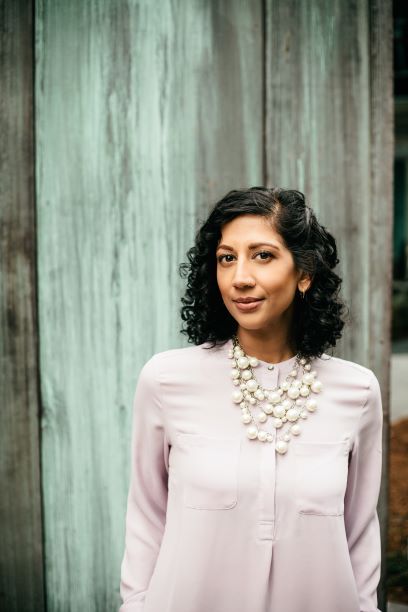 Can you tell us a bit about your new novel "Secret Lives of Mothers & Daughters" and what inspired you to write it?
Secret Lives of Mothers & Daughters is a mother-daughter story told in alternating timelines, that of Asha and Mala. The story begins with the revelation that Asha's parents have kept the truth about her adoption a secret for her entire life. But why? As Asha is thrust on a journey of self-discovery, the reader is introduced to Mala, and the choices and secrets that end up shaping both their lives. More broadly, the book is about the ties that bind mothers and daughters together, and the secrets that tear them apart, and the particular social and cultural pressures faced by the South Asian characters in the novel.
I think every mother-daughter relationship is complex. I suppose that's why I wanted to write about them in the book, offering a few different models, and a cultural lens, to explore and better understand that complexity, for instance, why we place such high expectations on each other and the costs of those expectations. My characters often grapple with the pressure of being "good daughters," which can make living authentically a challenge as they try their best to fulfill that role.
In terms of inspiration, I knew I would write a book having to do with arranged marriage someday because growing in a small town, it was one of the characteristics that distinguished the origins of my family from that of those around me, and was often misunderstood, which at times became a source of shame for me and made me feel like our family was somehow less authentic than those around us. In writing the book, I wanted to explore the idea that all relationships, regardless of their origins, are arrangements of one sort or another, with their own particular advantages and disadvantages, freedoms and constraints.
The other themes that I wanted to explore in the book are those that seem to make their way into my writing—immigrant experiences, intergenerational conflict, the consequences of silence, identity, belonging, and mental health examined through a cultural lens.
I also knew I'd write a tragic love story someday, and wanted to give a nod to my love of Victorian novels, especially the works of the Brontes, hence the influence of Jane Eyre in the book, which also speaks to another subtle theme, that is, the ability of fiction to connect people through time.
Your fiction vividly depicts the food and rich culture of India while at the same time describing the struggles of living in two worlds. What was it like for you growing up in both the Indian and Canadian cultures?
It was lonely and confusing. I was raised in a small town in western Quebec where I didn't feel myself reflected in my friendships, neighbourhood, school, and certainly not in the curriculum. I spent most of my adolescence feeling out of place. Until I went to university and the world opened up. That was when I started reflecting on how alienated I felt as a youth. Now that I'm older and have the capacity, those are the themes I find myself unpacking in my writing—identity, belonging, immigrant experiences, alienation, the social and cultural pressures faced by South Asian women. Since I didn't see myself reflected in books until I was twenty, when I read Interpreter of Maladies, it feels important for me to infuse the nuances of my cultural background into my writing. That collection changed everything for me. After reading it, I started thinking that maybe I could tell the story I wanted to and there might even be someone out there who would listen, or perhaps even need them, as I did back then and still do. You've heard it before, but representation matters.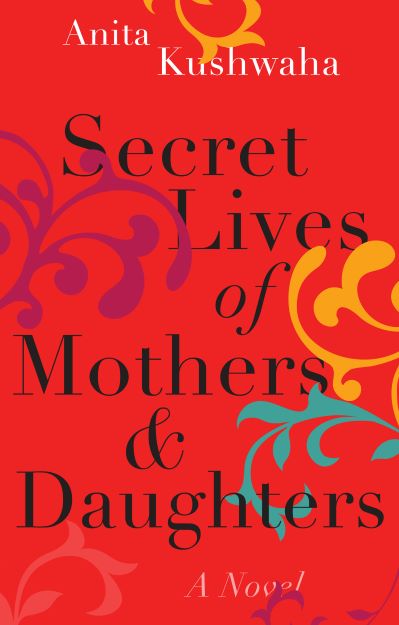 What's a typical writing day for you?




I'm one of those people who loves structure. A typical writing day starts early with a cup of tea. I try my best to stay away from social media until I've gotten a couple of solid hours done. Then I usually like to go for a run or a walk. After lunch, I'll either write for a couple more hours or review what I wrote earlier in the day. I finish off with catching up on messages and (groan) social media. My favourite time to read is at the end of the day, when all distractions are gone, and I can sink into someone else's story. Bliss.




What do you love most about writing?




The opportunity to express yourself creatively is a gift.




Do you have any advice for aspiring writers?




Here goes! Get out of your own way and do it. Keep a journal. Accept the fact that you're going to write terribly to begin with, but as you revise and hone your craft, it will get better. Finish what you start. Read widely and read more. Be open to criticism but trust your instincts. Once you're published, avoid Goodreads. Find other writers you can share your work and the journey with because they are the only people who will truly understand what you're going through. Read books on writing by other writers (Bird by Bird, On Writing, Faith of a Writer, The Forest for the Trees, Negotiating with the Dead). Celebrate the accomplishments you make along the way, big and small. Lift up your peers and learn from them—they aren't your competition; they are your support system and you're going to need them. Comparison really is the thief of joy. There is no 'writer lifestyle.' It's just a lot of work, waiting, and rejection. The reward is the work itself, the privilege of being able to express yourself creatively.




So what's next for you?




I'm currently working on a sisterhood story, more bitter than sweet, inspired by The Blind Assassin by Margaret Atwood and Elena Ferrante's Neapolitan novels. Lots of complex family dynamics and secrets, also in keeping in with my interest in exploring issues of identity, belonging, immigrant experiences, and the lives of South Asian women. What excites me about the project is having another opportunity to explore the complexity of female relationships and family life. Endlessly fascinating topics to me. As you know, my agent is currently reading the manuscript. I'm trying hard not to think about it. And failing!




Thanks very much, Anita! Wishing you continued success with your work and I look forward to more words from you. 




About Secret Lives of Mothers & Daughters:




For readers of Shilpi Somaya Gowda's "Secret Daughter" and Nancy Richler's "The Imposter Bride", a breathtaking novel from Anita Kushwaha about the ties that bind mothers and daughters together and the secrets that tear them apart.




Veena, Mala and Nandini are three very different women with something in common. Out of love, each bears a secret that will haunt her life—and that of her daughter—when the risk of telling the truth is too great. But secrets have consequences. Particularly to Asha, the young woman on the cusp of adulthood who links them together.




On the day after her eighteenth birthday, Asha is devastated to learn that she was adopted as a baby. What's more, her birth mother died of a mysterious illness shortly before then, leaving Asha with only a letter.




Nandini, Asha's adoptive mother, has always feared the truth would come between them.




Veena, a recent widow, worries about her daughter Mala's future. The shock of her husband's sudden death leaves her shaken and convinces her that the only way to keep her daughter safe is to secure her future.




Mala struggles to balance her dreams and ambition with her mother's expectations. She must bear a secret, the burden of which threatens her very life.




Three mothers, bound by love, deceit and a young woman who connects them all. Secret Lives of Mothers & Daughters is an intergenerational novel about family, duty and the choices we make in the name of love.




About Anita:




Anita Kushwaha grew up in Aylmer, Quebec. Her road to publication included a fulfilling career in academia, where she studied human geography at Carleton University and earned an M.A. and a Ph.D. She is also a graduate of the Humber School for Writers creative writing program, a member of the Canadian Authors Association and the Women's Fiction Writers Association, and the recipient of a Literary Creations grant from the Ontario Arts Council. Her novel SIDE BY SIDE won an Independent Publisher Book Awards' Silver Medal for Multicultural Fiction in 2019. She is also the author of a novella, THE ESCAPE ARTIST. Her work has appeared in Ms. Magazine, Quill and Quire, The Globe and Mail, and Open Book. Her latest novel SECRET LIVES OF MOTHERS & DAUGHTERS was chosen as a Most Anticipated Spring 2020 Fiction selection by The 49th Shelf and a "books with buzz" by Canadian Living magazine. Secret Lives was released in Canada on January 28, 2020 by Harper Avenue and will be available on February 18, 2020 in the US, UK, AUS and NZ by HarperCollins Publishers. She lives in Ottawa.




Anita's Website: http://anitakushwaha.com




Where to get a copy of Secret Lives of Mothers & Daughters:




Chapters: http://amzn.to/2OHMx0m

Amazon: http://bit.ly/34J4gtQ

Indie Bound: http://bit.ly/2OSSHuV




Social media links:




Goodreads: http://bit.ly/388PkHx

Twitter: http://twitter.com/MsAnitaKushwaha

IG: http://www.instagram.com/msanitakushwaha/

FB: http://www.facebook.com/msanitakushwahaauthor/




Publisher's website:




HarperCollins Canada: http://bit.ly/2rGoHcm





Categories: None

0

/